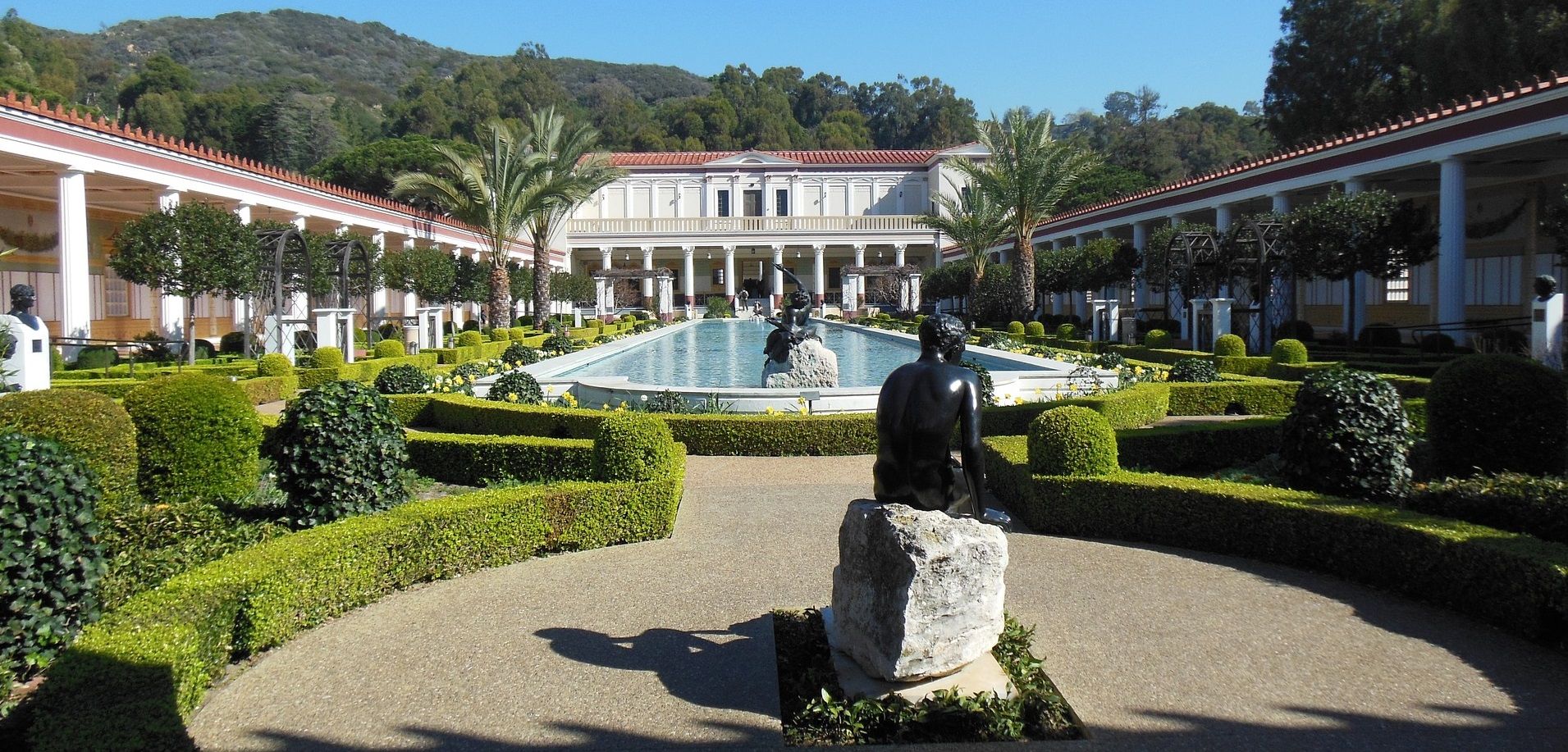 Luxury Residential Architect in Brentwood CA
Selecting the perfect architectural firm is integral to creating spaces that are opulent and also cater to your individual lifestyle and desires. Dean Larkin Design combines expert craftsmanship and a deep understanding of luxury and modern design to create architecturally stunning homes that elevate your living experience to new heights.
Brentwood, CA is an upscale neighborhood that encapsulates the epitome of Southern California living, blending lavish beauty and elegance with convenience. Boasting real estate with a blend of architectural styles in the Los Angeles area in the 94513 zip code, Brentwood also features picturesque landscapes and notable landmarks such as the J. Paul Getty Museum, known as The Getty (above), the Skirball Cultural Center, and the Brentwood Country Club. A place steeped in culture, history, and affluence, Brentwood serves as the perfect locale for luxury residential architecture.
Features of  Our Architectural Designs
Dean Larkin Design approaches each project with a commitment to excellence, seamlessly merging the  elements of our design philosophy to transform your space into a personal sanctuary:
Indoor/Outdoor Contemporary Architecture: Unifying stunning interior and exterior spaces through modern design to create a harmonious and chic living experience.
Maximizing the Intrinsic Potential of the Setting: Emphasizing the unique beauty of each setting to create captivating, site-responsive homes that appreciate in value and character.
Multi-layered Complexity with Effortless Elegance: Balancing intricate design elements with a refined sense of sophistication to create living spaces that exude charm and grace
Though we are based in West Hollywood, CA, Dean Larkin Design works with residential projects in areas across the country. Some of our local service areas include
Bel Air, CA
Beverly Hills, CA
Brentwood, CA
Burbank, CA
Culver City, CA
Echo Park, CA
Hollywood Hills, CA
Los Angeles, CA
Malibu, CA
Marina Del Ray, CA
North Hollywood, CA
Pacific Palisades, CA
Santa Barbara, CA
Santa Monica, CA
Sherman Oaks, CA
Venice, CA
West Hollywood, CA
Realize Your Vision With Dean Larkin Design Luxury Architects in Brentwood, CA
Trust Dean Larkin Design's architects in Brentwood CA to transform your dreams into a luxurious reality as we create spectacular and unique spaces tailored to your vision. Contact us today to begin your design journey.