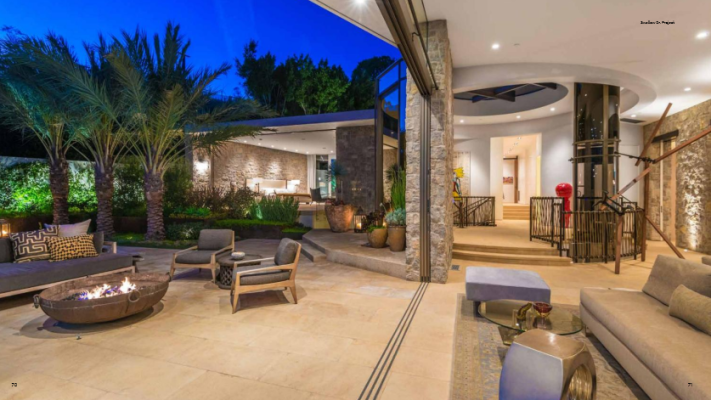 Featured in Be Beyond: Design Icons
Dean Larkin is the quintessential Southern California architect whose state-of-the-art contemporary projects are highly individual, yet bound by a certain Larkin DNA that is both distinctive and subtle enough not to encroach on their uniqueness.
Larkin does not come from a family of architects -rather, architecture chose him, he says in the sense that it was both a passion and a vocation from a very early age.
"Cut me open", he says. "And I am an architect through and though – incapable of doing anything else".
The range and variety of his portfolio is seriously impressive, with a focus on spectacular private residences in California's best and most famous affluent neighborhoods.
He achieves the single geometrical uniformity of modern architecture and goes for multilayered commodity that looks effortless and elegant.
His approach is informed by a rather unique background – he was trained in traditional architecture that required historical accuracy and getting the detail precisely right – something that gives him an edge over his peers and affects his approach to layout.
The Larkin designs are highly customized, functional, and beautiful with an emphasis on light and the outdoors.
"I cannot design the inside without designing the outside", says Larkin. He is totally immersed in the Californian outdoor lifestyle, not least because he is born and bred Californian himself.
His definition of "iconic" is just as distinctive: "Having had a background in traditional architecture, I have seen a lot of projects age very poorly. Timelessness is not about a particular period or about using preconceived materials – iconic is the best architecture we can create of the moment".