Post Pandemic Architectural Trends
Being faced with the COVID-19 reality of your residence brings into relief what's good, what works and what's enjoyable; and what's not-so-good, what doesn't work and what may even be downright impossible to live with. COVID-19 reality has become a major influence in post pandemic architectural trends.
For over nine months the majority of Americans have been trapped in their homes by the pandemic. Homes have become not just a place to get up in the morning, go to work or school and come home to, but the place where you must remain, live your life and do whatever you're able to do given your circumstance. Your home has become not just your home, but your place of work, your gym, your spa, your movie theater, your school or your children's school, twenty-four-hours a day, seven days a week.
Contemporary Architectural Designs Post-Pandemic
Space Related Needs
The use of space in a home has changed over the course of the pandemic. As detailed in Forbes, "While open floor plans aren't falling entirely out of fashion, they're no longer as practical and desirable as they once were. Clients still want big kitchens that open on to a family room but home offices, specialty rooms and indoor and outdoor space are big on wish lists."
Home Office & Zoom
One of the most significant shifts in contemporary residential design is the need to add a home office or offices, "his and hers" or "his and his'" to the design of a new home or renovation. Zoom has transformed the way many do business and it's not just the individual "working from home" anymore, it's the ability for a whole range of businesses that are now able to work remotely.
As a result, in existing homes or apartments, second bedrooms, dining rooms, alcoves and all manner of multi-functioning spaces have been transformed into offices or Zoom rooms with backdrop and lighting. When it comes to new construction, the private, formal workspace is more important than ever and as to its design and cost… the sky's the limit.
Post Pandemic Design Trends
With life being concentrated at home, architects are now being asked to design a range of specialty rooms, which may also require technological upgrades. These include separate entry areas and mud rooms for storing shoes, coats, etc. and sanitizing, as well as larger storage areas for food and refrigeration. Then there are the bowling alleys, indoor and outdoor swimming pools and "green" rooms that open up to allow the indoors and outdoors to merge.
While private exercise space has always been important, the home gym has grown to include virtual training sessions, personal training sessions and specialty classes such as Peloton, which require hands-free communication and quality screens with excellent speakers. Along with the screens and speakers and specialty classes has come Zen quality spa centers, massage rooms, juice bars and hot/cold plunge pools.
As a result of COVID-19, the home in post-pandemic contemporary architecture is not just where the hearth is but, for many, the center of their business and personal lives.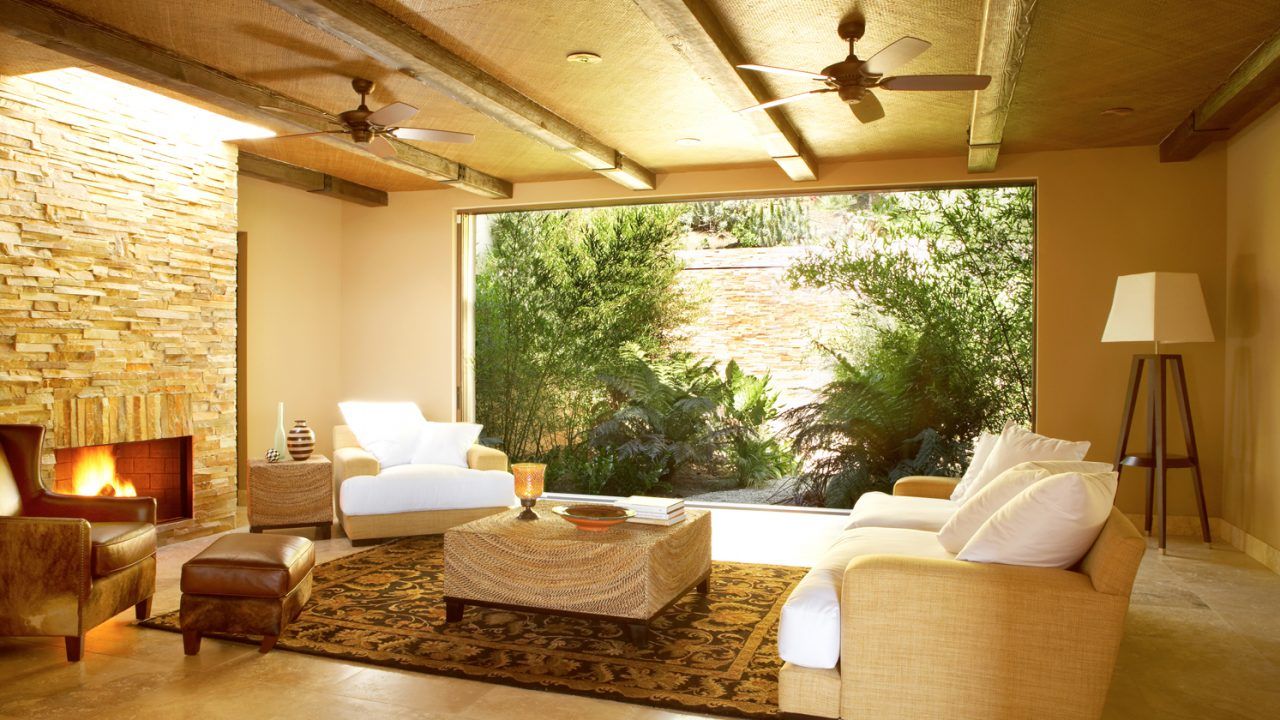 Consult with Dean Larkin For Post Pandemic Architectural Trends That Make Homes More Appealing
Dean Larkin Design was established in Los Angeles in 1999 and Dean Larkin has been called the quintessential Los Angeles based state of the art luxury indoor/outdoor contemporary architect. This apt description perfectly aligns with the current and post pandemic architectural trends that seem desirable to Los Angeles residents: to have more luxurious and multi-functional living space that incorporates indoor and outdoor features. This modern architecture firm maximizes the intrinsic potential of its location while meeting each client's specific lifestyle, business or institutional needs. For a design that is modern and innovative, unlocks your location's innate potential by making specific use of light, views and more, and is uniquely designed for the way you want to live, contact Dean Larkin for a design consultation.