The Allure of California Rooms in Modern Architecture Design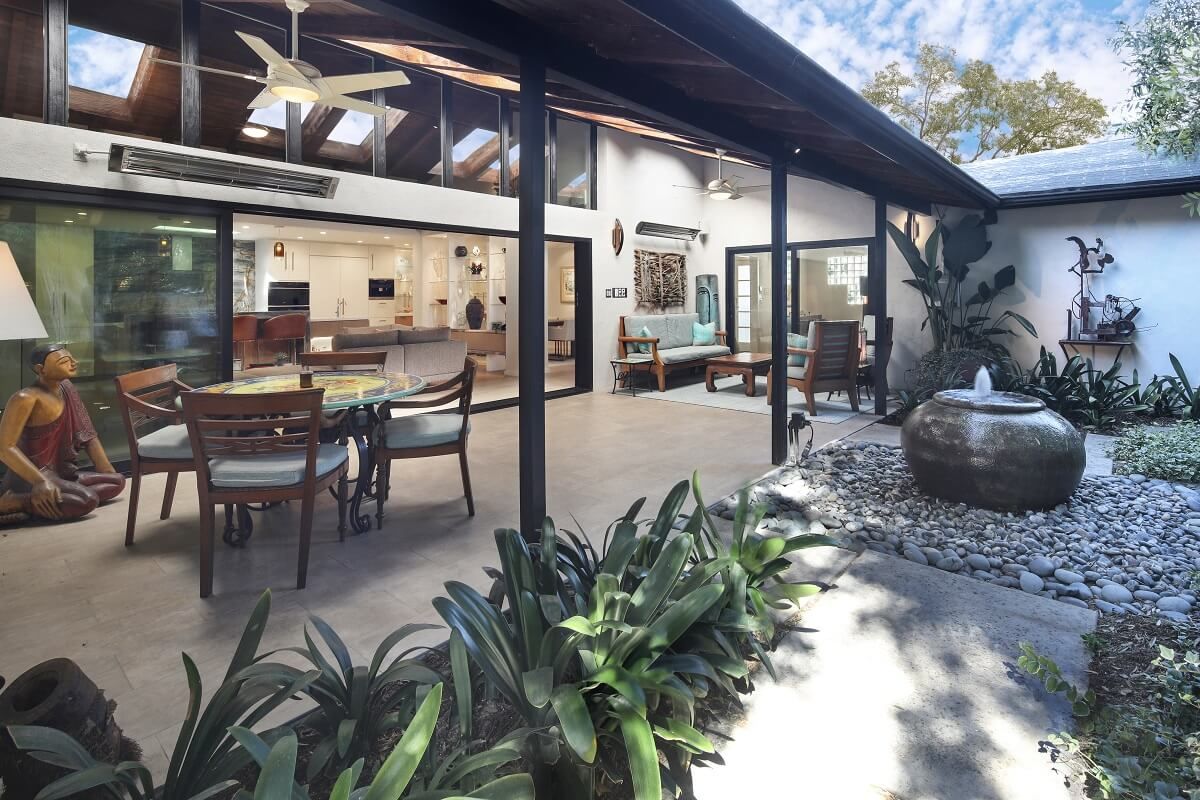 One of our favorite trends is the integration of California rooms in modern architecture design. Of course, we love the idea of blurring the lines between indoor and outdoor, and building a California room is a perfect way to make this happen. In California, ironically, this indoor outdoor space is actually called a loggia.
You may be wondering what exactly California rooms are. Imagine a space filled with sunshine and fresh air just steps away from the comforts of your main dwelling place, a seamless extension of your home that gently blurs the boundaries between interior and exterior. That's a California room — an epitome of "living without walls." Strictly speaking, a California room differs from sunrooms or solariums by having at least one side open to the outdoors.
Structured within the heart of luxurious living, the California room concept celebrates our natural landscapes' tranquility and beauty. Indeed, California rooms are more than just architectural elements; they are paradigms of a lifestyle – a distinct fusion of sophistication, versatility, and the spirit of the Golden State itself.
The Trend of Indoor-Outdoor Design
Indoor outdoor design philosophy is part of Dean Larkin Design's DNA. We embrace and encourage connecting people with nature because we know this fusion promotes health and well-being. Some of the design elements we use in our indoor-outdoor designs, in addition to California rooms, are water features and the incorporation of natural lighting. Indoor-outdoor have been rising since 2020.
Even five years ago, when we would have initial meetings with clients to talk about what their desires were for their new home design or remodel, the conversations tended to be about what was inside the house. For most people, the outdoors was something totally separate. We now see an emphasis on the integration. We hear from everyone things like, "Oh I need a big outdoor room. I entertain a lot. I want a big pocket door so I can have those two rooms connect when I have parties." Dean has said he feels the pandemic played a big role. He noted, "The architect in me would like to think that people are embracing modern architecture, but I really think people are hardwired now into being outdoors. Their concepts of indoor have gone away and those boundaries are down, which I love."
The Concept of California Rooms
This fusion of indoor and outdoor living is not a new concept, but the modern reimagining of California rooms is unique. They encapsulate the quintessential California lifestyle – that perennial blend of relaxed luxury, comfort, and a deep communion with nature.
The modern interpretation can include generous windows that expose you to the horizon, transformative sliding doors that invite the breeze indoors, comfortable furnishings that echo the style of the main house — every facet of a California room is designed to inspire. They are transitional spaces, where sunny afternoons turn into cool, starlit evenings. As mentioned previously, we like to have doors that are pocketed. When the weather is somewhat bad they can be closed up. But when the weather is nice, all those windows and walls could be pocketed and basically disappear.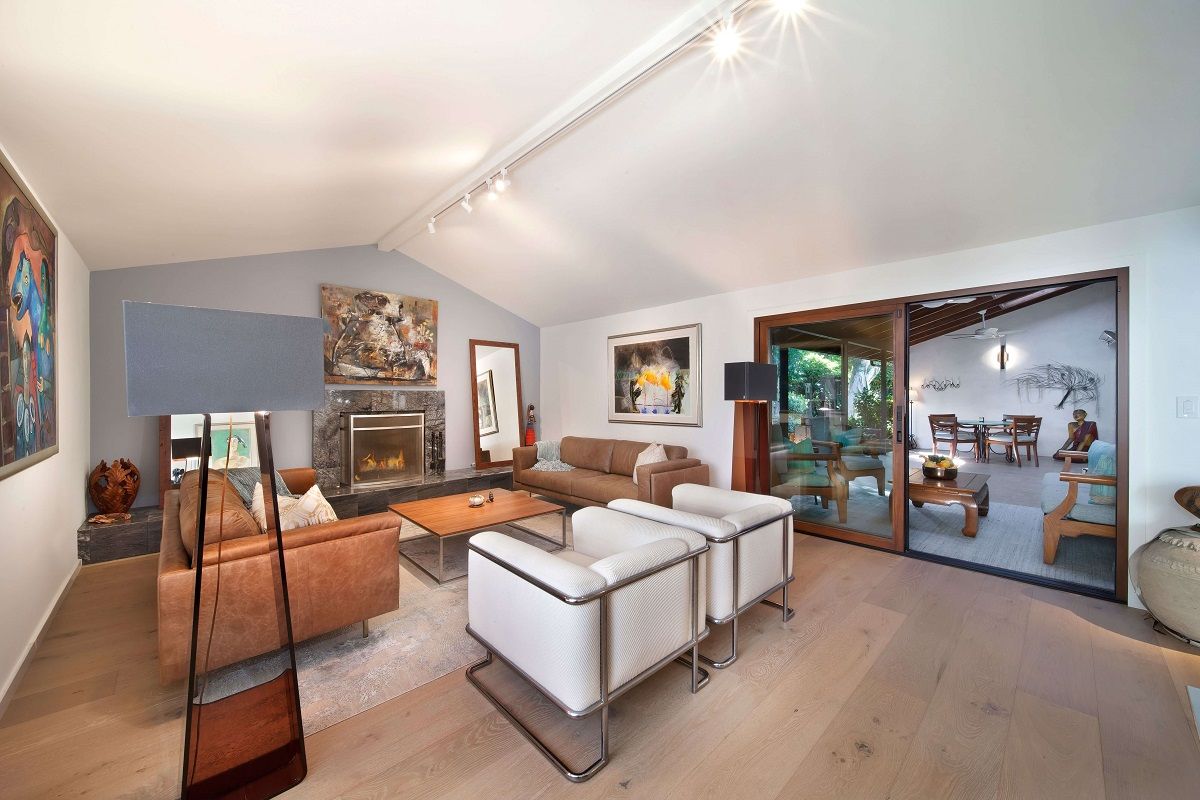 The Role of California Rooms in Contemporary Design

Prominent in contemporary architecture, California rooms are pivotal in bridging the gap between the home's interior and nature. They dissolve the barriers that traditional architecture imposes. California rooms in modern architecture design have become synonymous with grace, functionality, and elegance, thoughtfully crafted to maximize the allure of natural light and airflow while offering an inviting setting for relaxation and entertaining.
California Rooms as a Lifestyle Statement

More than a tribute to the magic of indoor-outdoor living, California rooms are a lifestyle statement. They promise a continual connection with nature and the ongoing pleasure of living in a home that is open, airy, and beautiful in its understated elegance.
A well-appointed California room gives you the freedom to hold elaborate dinner parties under the stars or curl up with a book on lazy afternoons, without ever departing the comfort of your home. In a California room, you might find yourself with a glass of hand-selected Cabernet in one hand and the pleasant interlude of a California sunset unfolding in front of your eyes.
Embracing the California Room with Dean Larkin Design
At Dean Larkin Design, we are passionate about crafting spaces that feel as good as they look, architecture designs that rise beyond their functionality to become tranquil sanctuaries.
We are driven to create spaces infused with the beauty and laid-back elegance of California. Our designs reflect our understanding of this unique lifestyle — a seamless blend of tranquil yet enthusiastic, private yet open, and perfectly luxurious.
Contact Dean Larkin for Exceptional Modern Architecture Design in California
Dean Larkin Design was established in Los Angeles in 1999 and this modern architecture firm maximizes the intrinsic potential of a location, including its available natural light sources. Dean Larkin is very familiar with both historical and contemporary design in the entire Los Angeles area, and the firm endeavors to achieve a complexity that is multi-layered with an effortless elegance. We can incorporate California rooms in our modern architecture designs to develop a space that is innovative, unlocks your location's innate potential by making specific use of light, views and more, and uniquely designed for the way you live. Contact Dean Larkin for a consultation.